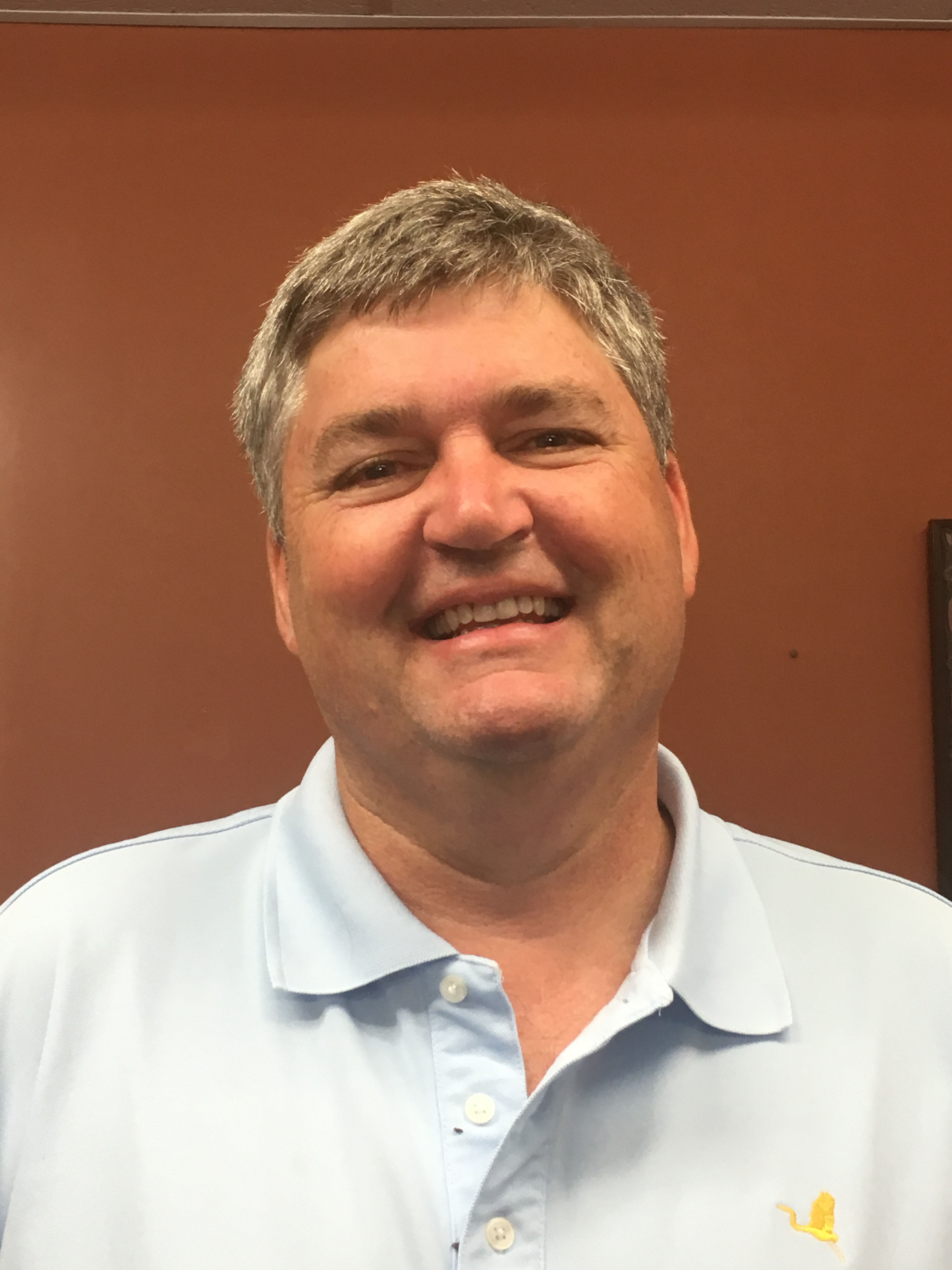 On the second row of pews sat a woman I did not know. She was close enough to the front that I went to greet her. She introduced herself with these words: "I'm Ann from First Presbyterian, Amarillo." "What does that mean?" I replied with all my pastoral brilliance on display. "I visit here once a year," she told me. I must have looked confused because she went on to explain, "I come to a conference in Dallas once a year, and I love worshipping with St. Andrew so much that I drive up here on Sunday morning every year when I am in town." Then, it was time to start worship. I did so with a renewed sense of the power of worship, a reminder that we never know who is in the pews, a commitment to continue the excellent worship at St. Andrew that Ann had experienced here previously, and a bit in awe of the way worship brings people together.
Breakfast Potluck and Hymn Sing
The potluck Sunday morning begins at
9:30am
in Fellowship Hall. Bring some food to share, enjoy the fellowship, and get your vocal chords tuned up for the hymn sing that will begin at 10:30am in the Sanctuary as part of our worship.
Blessing of Backpacks


In worship Sunday, we will "bless the backpacks," which means asking God to be with our students, teachers, administrators and parents as they begin and move through the school year. As we remember members of St. Andrew, we also ask God's blessing for those whom have received the Apple Tree gift cards and the school supplies we have provided. Each child or youth present will receive a bag tag which reads, "Lead me, guide me, walk beside me." Those words serve as a reminder that God walks with us and sends people to walk alongside in all times, including during the school year.
Women's Book Study
Wednesdays at Noon,
Room 206/208
Join this lively discussion group as they read and discuss the editorials written by John Buchanan, former publisher of the Christian Century, and our Fall Festival of Faith speaker for 2017. The editorials are focused on a range of subjects from "The Mainline and the World" to "Matters of Faith" and "Popular Culture." Questions? Ask Lisa Patterson at
[email protected]
.
Book:
From the Editor's Desk: Thinking Critically, Living Faithfully at the Dawn of a New Christian Century
by John M. Buchanan ($12, available in the narthex)
Teacher Training
Sunday, August 20
Come and join us for lunch and a presentation of what is new and forthcoming in the world of faith learning and formation by Leah Wykoff, Grace Presbytery resource director.
Kirkin' Committee Kick-off Meeting
Plan to be here for our next Kirkin' o' the Tartans service, October 29, 2017! The Kirkin' Committee will have its kick-off meeting on Sunday, August 20th, at 11:45am in Room 200, and we need your ideas and helping hands. Please come to this meeting and help us make the 2017 Kirkin' a memorable church and community event.
Save the Date!
Acolyte Training for 4th and 5th Graders is on Sunday, September 17 immediately following worship in the chancel area. This is an important way for our older elementary children to serve in worship, and it begins and ends each Sunday worship service. Questions? Contact Michael Ball at
[email protected]
.
Change for Change | Children and Youth Raise Over $600 for Heifer International
Thank you for bringing plastic bags of coins, rolled up pennies, and for emptying your pockets of loose change! Your generosity and the good humor you displayed by bringing heavy bags of coins from home and to the table in the corner of the Narthex each week garnered over $500 in loose change and small bills. The Mission Committee very generously volunteered to "pay" $2 for every child and youth who attended Sunday School each week this summer and that amount is $104. That brings the grand total to $604! There will be a Moment for Mission on Rally Day when the children and youth will announce the results of their vote to decide what will be purchased - so stay tuned for their results.
St. Andrew Co-ed Kickball Team
Have you been longing to get outside and play? Well join us for a recreational co-ed kickball team in a league through the City of Denton. Participants must be 16 years old or older. We are looking to field one-maybe two teams! Participants will need to pay $20 each to play. Cost covers entry into league and cost of jerseys. Games are played on Tuesday evenings, starting Septtember 12. If you would like more information or would like to sign up, please talk to Brandi (
[email protected]
) by August 20.
Ushers are still needed for the following fall and winter service dates.
Usher Needs by Date:
October 29: 4 ushers
November 12: 4 ushers
November 19: 3 ushers
November 26: 4 ushers
December 3 & 10: 3 ushers
December 7, 24, & 31: 4 ushers
Christmas Eve Services (5:00pm or 7:00pm): 3 ushers
Thank You!
Many thanks to all the Saint Andrew volunteers and attendees at the Our Daily Bread Benefit, Fab Friday 2, Friday, August 1, sponsored by Artists Enclave of Denton County, 7Feathers Denton, The Bearded Monk and Denton County Brewing Company. Donations are still being counted, but we know at this time that with your help more than $600 was donated through raffle ticket purchases. And, that doesn't even include the value of the items that were donated! Proceeds from vendor sales have not been tallied yet, so this is a very preliminary total. Our Daily Bread Executive Director Brenda Jackson hopes the money will help fulfill special equipment needs for servicing Our Daily Bread's kitchen.
It was a pleasant evening to share good fellowship with the community, all for a good cause. Thank you for your support!
Did You Know?


St. Andrew's own Nancy Bray has been named 2017 Independent Living Volunteer of the Year at Good Samaritan Society Denton Village. Nancy plays organ for worship services in the Chapel there. Congratulations!

Give a Meal a Month
June and July
St. Andrew Presbyterian Church members were very generous in June and July with contributions to the Denton Community Food Center. We donated 86 pounds of food and $225. The total monetary donations for both months equals more than $1575 worth of food purchasing power. Since January, we've given 428 pounds of food and donated a total of $868 in monetary contributions. As of right now, we have surpassed the entire monetary amount given in 2016 by $246. Keep up the good work everyone!
Fun Fact #1:The DCFC has empty shelves right now due to a lack of funds. Monetary donations are desperately needed. Remember, your monetary donation has 5-10 times more food purchasing power since the food is purchased through the Tarrant Area Food Bank.
Fun Fact #2: Summer is hard on low income parents since their children are not getting a free breakfast and lunch at school. Food and monetary donations are needed the most during summer months.
Fun Fact #3: June was our second highest month in total monetary donations.
Macaroni and Cheese, Tuna, Canned Black-eyed Peas, Canned Fruit
Optional: Cooking Oil or Coffee
Please return your non-perishable donations for the Denton Community Food Center to the collection bin by the Coke machine near Fellowship Hall. Thank You!
Summer Church Office Hours
The church office switched to summer office hours on Monday, June 5. The church office is open on Mondays from 8:30am-5:00pm and on Tuesday-Friday from 8:30am-4:00pm.
Sunday, August 13



9:30am Sunday School


Scripture Lessons:

Romans 5: 6-21


Sermon Title:


"Am I Saved?"

Potluck Breakfast @ 9:30am, Fellowship Hall
Hymn Sing
Blessing of the Backpacks

Calendar



All-church Potluck and Hymn Sing
Sunday, August 13
9:30am, Fellowship Hall

Women's Retreat Recap
Sunday, August 13
5pm, Lisa Patterson's Home

Session Meeting
Wednesday, August 16
6:30pm, Room 206/208

Teacher Training
Sunday, August 20
11:30am, Room 206/208

Super Wednesday Returns
Wednesday, September 6

Rally Day
Sunday, September 10